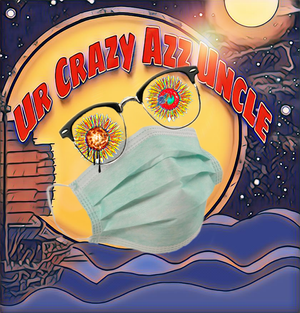 "THE WORLD IS BIGGUH THAN YOU AND ME"
JOIN URCRAZYAZZUNCLE ON A NEVER-ENDING JOURNEY EXPLORING NEW MUSIC AND NEW ART...MANY THE WORLD'S UNSEEN TALENTS ARE HERE.
SUBSCRIBE TO OUR CHANNELS AND FOLLOW ON SOCIAL MEDIA.
COMING SOON - SUBSCRIBER CLUB WITH MONTHLY RELEASES, PRODUCTS, SPECIAL GIFT OFFERINGS, TICKETS AND MORE.